Automatic Voltage Control Unit for Uniform Torch Height (AVC)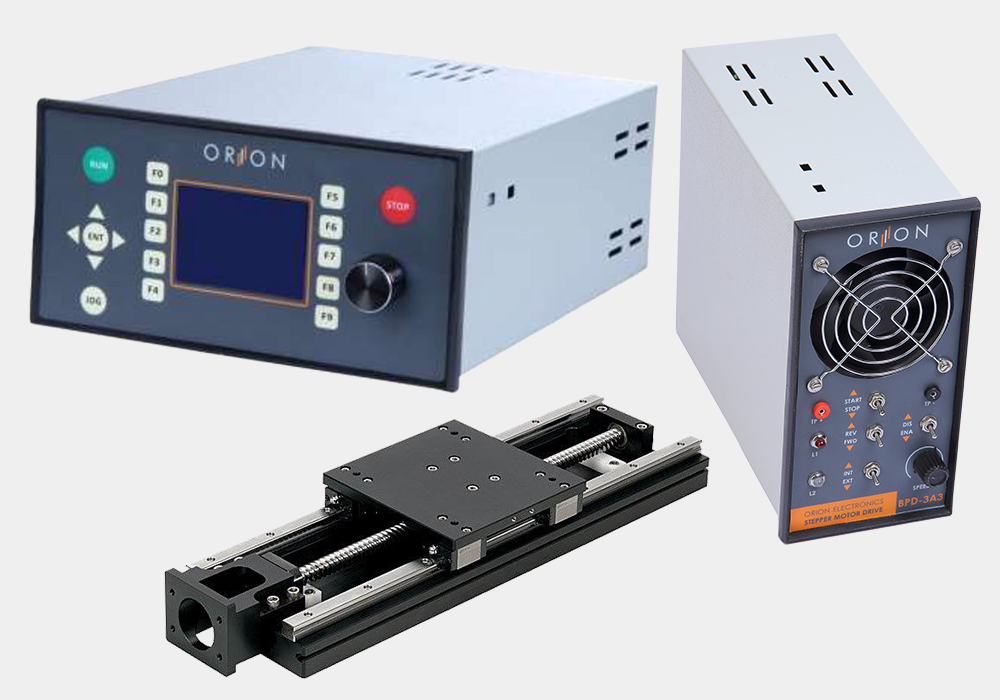 Accurate Control of the Distance between the Welding Torch and the Surface, and maintaining its uniformity, plays a very important role in the quality of the end result of the welding process. Automatic Voltage Control (AVC) or Torch Height Control is the device which maintains the uniformity of the Arc gap between Torch and Surface.
Orion presents a ready to use integrated Drive / Control unit for quality welding systems. It accepts a voltage feedback from the welding rectifier and moves the torch mounted on a stepper motor operated slide near or away from the job automatically maintaining uniform distance. This gives excellent and uniform weld quality. All the controls and parameters needed for doing the job are provided on the keypad and the interactive display. Other variants with facility of online adjustments are also available.
Features :
Suitable for welding processes like TIG, Plasma Welding, Plasma Arc Cutting.
Well protected from High Frequency Interference.
Full flexibility in terms of Arc Voltage and Arc Gap Distance.
Comes with Initial Height Sensing (IHS) to set the required gap before the start of the process.
Has a wide range of Arc Voltage stability.
Can be adapted to any CNC Gas Cutting or Plasma Gas Cutting Machine.
Control of weld heat input eliminates chances of Higher Percentage of Dilution, Lack of Penetration, Undercut etc.
Results in Aesthetic Welding.
Specifications :
Start gap from job in mm
Delay AVC after signal is given in sec
Gap after Welding is Complete in mm
AVC Sensitivity in %
AVC Dead Band in volts (0.1 default)
Speed in mm/sec
Delay after AVC Starts and Relay Output
320 X 265 X 110 mm enclosure
18 Key Membrane Keypad
20 X 4 Backlit LCD Display
Provisions for 3 Digital Inputs, 2 Relay Outputs
Customization possible.
Comes with built-in Stepper Drive
Power : Works at 230VAC
Clock and Direction Signals to Stepper Drive
Can be used effectively for Low and High Frequency Welding