Pipe Welding Automation with custom made Software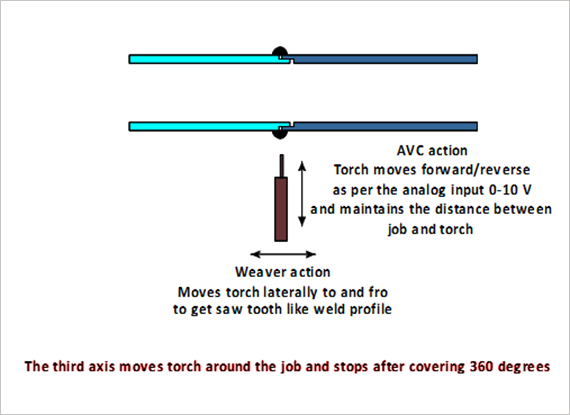 As illustrated in the figure above, two pipes are welded together in the process. The system is a 3 axis system controlled via a PC. The interface software which is part of our supply provides user facility to set and change various parameters.
Rotary Indexing System with customized Software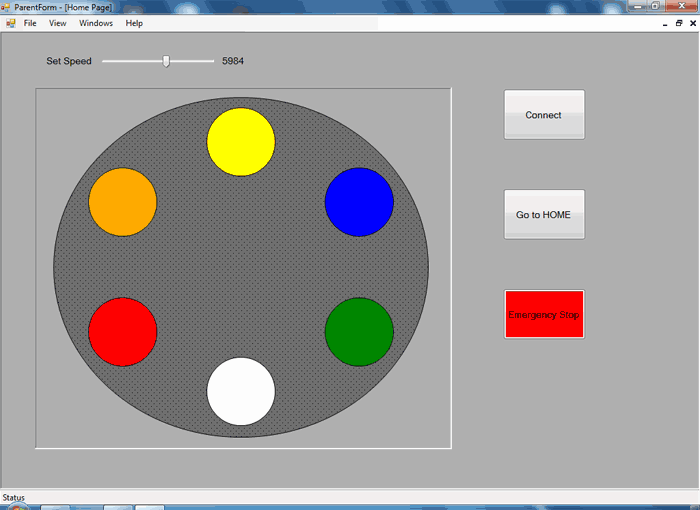 In this system, we automated the rotary turn table by using stepper motor. The controls were through a Orion designed PC-based software. The user simply had to click on the screen at any of the circular slots on the table. By using a MODBUS protocol, the turntable moved by exact no. of degrees to reach that position. The speed of the movement was also settable. The stepper drive Orion-make MSD-3A-256-80, a custom designed drive for rotary indexing was used here.
7-axis Cotton Spinning System for Circot
Presently, installed and running at CIRCOT, Mumbai, this 7-axis system was a highly successful automation solution fully designed and developed by Orion. Our designed panel had 7 stepper Drives+ that were controlled by Orion-make Pendant controller (a hand-held terminal). Simultaneous motion of seven axis was required.
Non-destructive testing software for Force Motors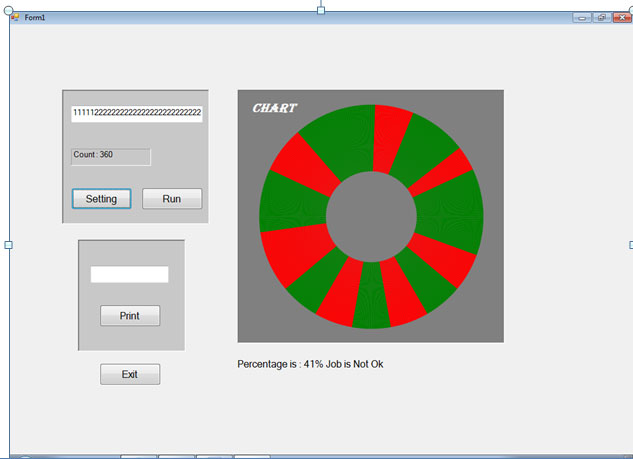 Software to calibrate the 4 lead wires of a stepper motor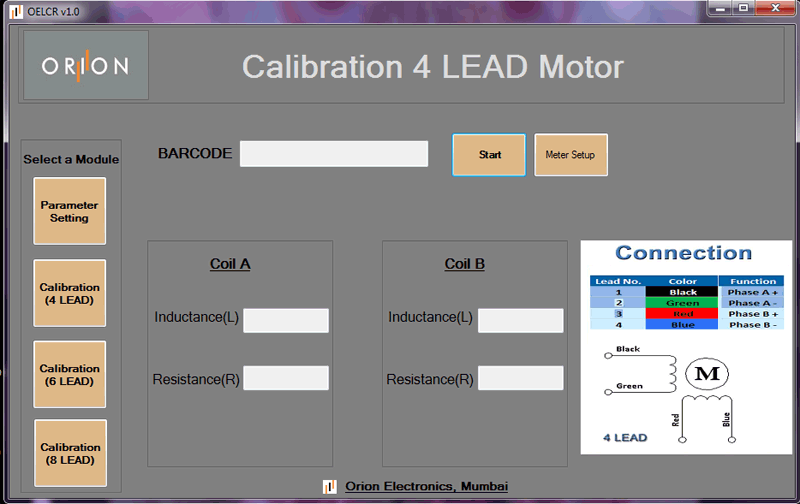 Fabrication work software